Air University Associate-to-Baccalaureate Cooperative
Main Content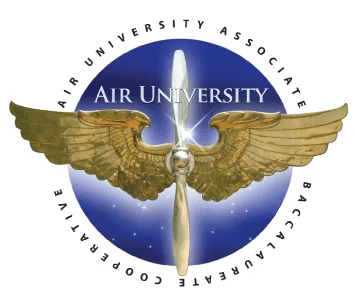 SIU Extended Campus is excited to be a part of Air University Associate-to-Baccalaureate Cooperative (AU-ABC). 
AU-ABC establishes partnerships between the Air Force and civilian institutions to provide Community College of the Air Force (CCAF) graduates advanced education opportunities at the baccalaureate level.  This program targets active duty Air Force, Air Force Reserve and Air National Guard members.  Degree requirements, however, may be completed after students retire or separate from the Air Force.  Students will work directly with the AU-ABC school to complete enrollment and degree requirements.
Each civilian university partnership has gone through a review process that links their AU-ABC programs to one of more CCAF degree.  Students work directly with the school to enroll and manage degree program progress. Upon completion of all requirements, the partnering institution will award the baccalaureate degree. See SIU Carbondale's AUA-BC partner programs below.
Criminology and Criminal Justice
Electrical Engineering Technology
Industrial Management and Applied Engineering